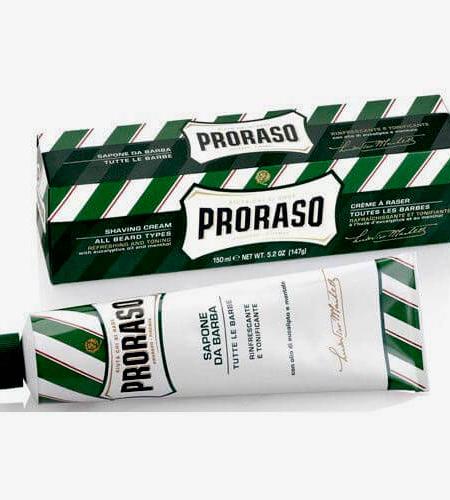 Proraso Shaving Cream Tube
It is no accident that Proraso are considered to make one of the finest men's shaving creams. This luxurious soft shaving cream helps produce a smooth glide with the blade across the area to be shaved.
Share this Product
Product Description
Proraso shaving creams contain the following ingredients. Eucalyptus and Coconut Oils, Glycerine and Lanolin.
The Men's Boutique
Marshwood Close, Canterbury, Kent, UK CT1 1DX